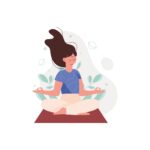 Adela Spulber
Ambassador Loop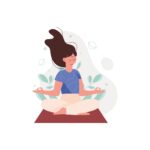 Alexandra Lazarescu
Ambassador Loop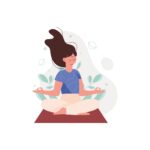 Alexandra Mandache
Ambassador Loop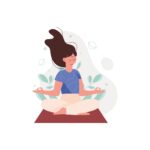 Hip Iftime
Ambassador Loop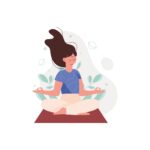 Andreea Cira
Ambassador Loop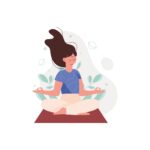 Antonia Hruscovschi
Ambassador Loop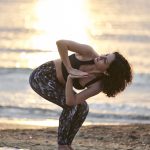 Alexandra Dobraniș
Ambassador Loop
I am Alexandra Dobraniș, Theta Healing therapist, passionate about yoga, mindfulness, personal and spiritual development, wellness and wellbeing, these being found in my daily life. I started this journey seriously in the last two years, when I decided that I deserved all the best and I took all the necessary actions to create the lifestyle I had always dreamed of. Social media is like a second home for me, where I express my creativity and ideas through the content I post and also through my activity I choose to believe that I inspire others to follow their dreams and get where they want, because absolutely nothing is impossible if you really want to. I am very excited to have joined the Loop Yoga embassy program, which aims to promote a sustainable lifestyle that is as friendly as possible to our planet and I am glad that together we can contribute to a better and more sustainable world.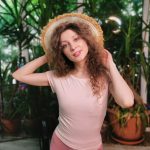 Anca Elena Amariei
Ambassador Loop
I am a yoga therapist certified by the International Association of Yoga Therapists in the US, after 800 hours of training at the Institute of Yoga Therapy in Amsterdam . I am also accredited as a Breath Coach, Trauma-Sensitive Yoga Teacher, Mental Health First Aider and NeuroMindfulness Practitioner. Practically yoga since 2013 and I facilitate online / offline group and private classes in Bucharest and abroad, workshops for personal and corporate development, wellbeing retreats. They also support wellbeing activities and programs for the non-profit sector, through partnerships with NGOs such as the Renaissance Foundation, Special Olympics, the Good Morning Association, Special Olympics. I also have over 13 years of experience in brand and corporate communication.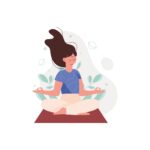 Claudia Demian
Ambassador Loop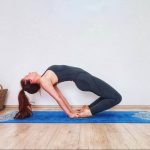 Diana Zamfirescu
Ambassador Loop
I started practicing yoga at home out of a desire to try something new and get moving. Later, I discovered Hot Power Yoga and fell in love. He attended yoga teacher training and now teaches Journey into Power, a dynamic and active flow designed to work both body and mind.
On the mattress I feel strong, grateful and confident. This makes me want to share my practice with others in the hope that they will feel at least the same.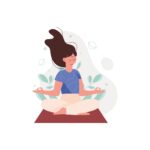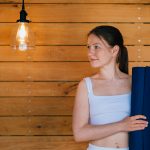 Ema Barba
Ambassador Loop
Emma dedicates her life to being an ambassador for movement and mental health. She has so far created meditation healing experiences for hundreds of people around the world, of all ages and physical conditions. He studied for over 500 hours at the Sattva Yoga Academy in Rishikesh, India, a school accredited by the Yoga Alliance, and has six certifications in meditation therapy in Romania. He is the founder of Bright Living, a social business that supports free access to physical and mental health practices for people in vulnerable backgrounds. It facilitated group contexts in Romania and abroad for people of all ages and all physical conditions.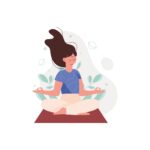 Evelin Papp
Ambassador Loop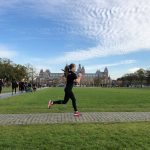 Flavia Florean
Ambassador Loop
I'm Flavia and most of the time I describe myself as an active introvert. I like to do sports and exercise is part of my life in different forms: either I run a race, I ride a bike, I train at home or I try yoga and pilates. I am a corporatist who tries to learn what balance means in everyday life, beautifully combining colors in the plate and always accepting a piece of chocolate.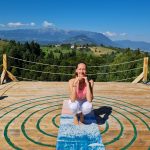 Flavia Turcu
Flavia Turcu, 35 years old, from Brașov. I love people, to see them flourish and transform. I love everything that unites, nature, yoga, art, travel, song, high vibrations, gentleness, authenticity and manifestation of self-expression, purity. Yoga found me 8 years ago and since then it has been my teacher in the personal and professional journey of the evolution of life. Graduate of the TTC Hatha Yoga course, YTT200 with Yoga Academy Romania and Access Bars therapist. I give yoga classes in a Studio in the center of Brașov and online, and I organize Yoga workshops and retreats, with themes of personal and spiritual development.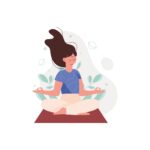 Gabriela Chirila
Ambassador Loop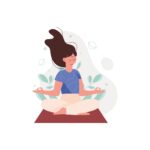 Gianina Avram
Ambassador Loop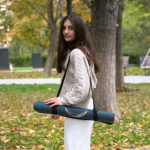 Iamandi Loredana
Ambassador Loop
My name is Loredana and I am a graduate of the Faculty of Medicine, specializing in Balneophysiokinetotherapy and Recovery, yoga and pilates instructor. Since 2015 I have been taking Pilates classes and yoga classes since 2018 at the studio in Constanța, Studio Pilates On. I support both women and men in their physical recovery and relaxation, with gentleness and love, depending on their needs. I created the I AM Loredana youtube channel to serve as inspiration in my personal yoga practice. Besides my passion – yoga, I like to travel, go hiking, I like photography, discover new recipes and cook healthy. I organize yoga retreats in Romania and create online programs beneficial for physical, mental and emotional health.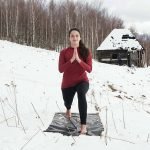 Maria Iorga
Ambassador Loop
Hi, I'm Maria Iorga and I've been practicing yoga for 5 years. At first, I got on the mattress out of sheer curiosity, especially for the physical benefits. Later, yoga became a way of life for me. For me, the practice on the mattress is a form of therapy, a meditation through movement, but Yoga is not limited to Asanas. Meditation and Pranayama easily gained their place in daily practice. It's fascinating that as you learn more about Yoga, countless doors open. Ever since I started on this path, I know that I will always be a student of practice.
I am honored to have the opportunity to share this gift, to share the practice of yoga, and to witness the changes it brings to the lives of yogis who choose to practice together. Nature is my Guru and I am glad that I can make sustainable choices for my practice, in harmony with the planet.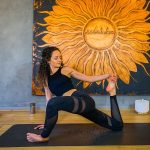 Maria Irina Irimescu
Ambassador Loop
Maria Irimescu is a 1000 hr RYT yoga teacher, nutritionist, Jyotish astrologer and founder of Divine Flow Yoga Center, Bucharest. Her passion for yoga began in 2016, when she discovered yoga in search of a way out of depression. Since then, he has studied and practiced yoga in all corners of the world with internationally recognized teachers and with great Indian masters. He has gained accreditation in Hatha, Ashtanga, Yin, Prenatal Yoga and others, but has specialized in Sattva Yoga – an integrative method of conscious living. Following this path, he began to study Jyotish – Vedic Astrology and thus discovered a new passion. Jyotish – The Science of Light – brings light to the soul's journey – Atman – into this world. Her desire is to pass on all these transformative teachings and to be a guide for those who are on their way to evolution.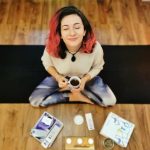 Miruna Stefan
Ambassador Loop
Miluna practices and teaches "Chill Yoga", a gentle form of yoga, practiced for physical & emotional release, through deep relaxation of the body and conscious breathing. A combination of Yin & Restorative Yoga, sometimes with Ashtanga influences, this being the branch that Miluna initially discovered in her practice and which she later deepened. Chill Yoga is mostly practiced sitting, spending 4 to 7 minutes in each asana.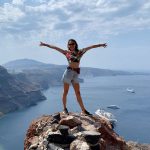 Narcisa Viorel
Ambassador Loop
I am very happy to be part of the Loop Yoga community. I discovered you about 2 years ago when I was actually looking for a yoga mat and I was struck by the fact that you are a Romanian brand that offers such beautiful, sustainable and very good quality products. I am Narcisa or awfullytasty as some of you may know me, I live in Timisoara and I am a very active person. Basically yoga, I run, I like to climb mountains or ride a bike, I have a small local business that I take care of and for about 2 years I have become vegan.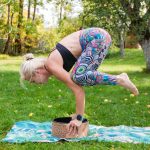 Nicoleta Luciana Andreiciuc
Ambassador Loop
Nicoleta Andreiciuc has been a certified yoga instructor since 2013 and a practitioner since 2011. Founder of Dharma Yoga Center Timisoara and mother of two children. Primary focus: Ashtanga Vinyasa Yoga. Her motto: "Have the courage to live the greatness of the freedom to be yourself in this life. Yoga is a way. Maybe it's your way too 🙂 "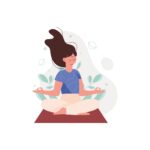 Oana Macovei
Ambassador Loop